Multichannel Sales Are Crucial
Expand your online business with Shopify Sales Channels!
Multichannel selling means making your products available to customers via more than one outlet.
As consumer behavior evolves, multichannel is more important than ever. Merchants can no longer afford to focus their efforts only on their online store.
Marketplaces attract huge numbers of customers and the sales account for 50% of global online retail sales.
Amazon alone is estimated to be responsible for 44% percent of US e-commerce sales in 2017. Same happens to other big players and the trend in 2018 is to see an increase of marketplaces share in global online sales.
Retailers who don't keep up, risk missing out on the opportunity to capture additional sales.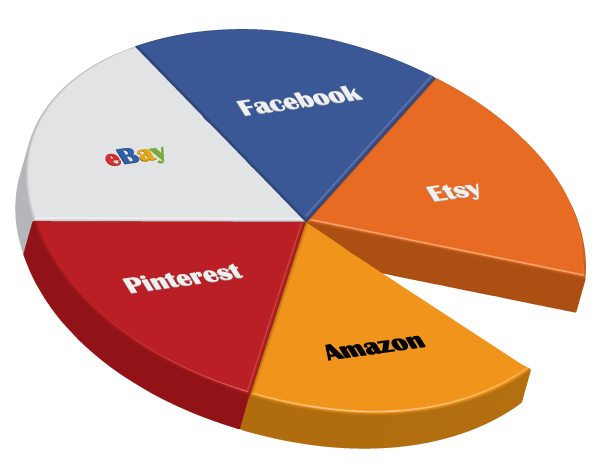 With so many websites and platforms offering to sell your products, getting started can feel pretty overwhelming. From Amazon to eBay, to Etsy, Facebook and Instagram, there are innumerable opportunities to explore.
Shopify offers many sales channels that merchants can use to sell products, reach more customers and help grow their businesses.
These are not the only marketplace integrations available on Shopify. You can find more sales channels here.
The success in multichannel selling lies in being where your customers are. It is estimated that 82% of consumers conduct online research before making a purchase — be the source for that research.
Not all channels might be the right one for you, so choose the one that matches your business!