DPD Ireland - Customs information
If you ship your products internationally, outside European Union, with DPD, customs data needs to be attached to the shipment documentation.
The same requirements will apply for shipping to UK (mainland) starting from January 1st 2021, due to Brexit.
If available, this data is sent to DPD Ireland automatically by DPD Integration app.
The following data needs to be configured in the DPD Integration app and in Shopify.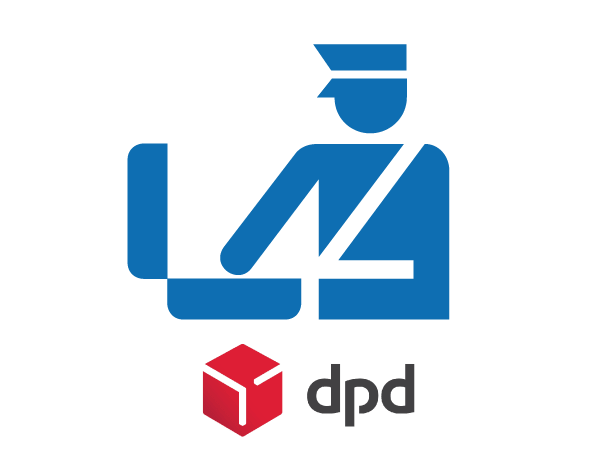 Your company EORI number
This needs to be saved in the DPD Integration app, in the Options section: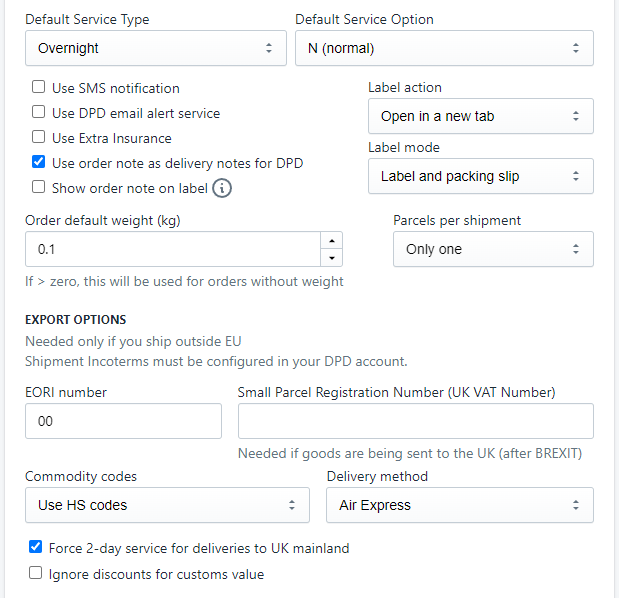 This is only needed if you export your products.
Register for an EORI number if you haven't already done so.
More information on how to do this can be found on DPD Brexit webpage.
Small Parcel Registration Number (UK VAT Number)
This will be required if you are shipping to UK from the Republic of Ireland.
Register for a UK VAT Number if you haven't already done so. You will need to apply to the HMRC for this number.
More information on how to do this can be found on DPD Brexit webpage.
Commodity codes
The app can use either the products SKU field or the HS (Harmonized System) code fiels to store the HS code (commodity code in DPD terms).
You can select which of the fields will be used from the app's options page, using the Commodity codes list.
The "Use SKUs" option is a legacy option. This is used only if the HS code is stored in the SKU field.
The HS code is a mandatory, so if one product in an order does not have SKU the request to create the tracking number will fail.
We recommend the "Use HS codes" option, as it uses the Shopify field designed for this purpose.
The HS codes can be edited in Shopify admin, in the product details page.
It can also be edited in the product bulk editor from Shopify. Also, it is worth noting that in the product page you can only add 6 digit HS codes.
You can find more about this in the Shopify help page for adding HS codes.
DPD requires 8 digit HS codes. If your product has only a 6 digit code configured, the app will extend it to 8 digits automatically.
More information on how to do this can be found on DPD Brexit webpage.
Learn more about HS codes from the World Customs Organization.
Invoice for Non-EU destinations
If you send shipments through the DPD Express or DPD Classic network to a non-EU destination you will need to supply Customs paperwork in the form of a Proforma or Commercial Invoice in order to clear your shipment through Customs at its destination.
Invoices are not required for EU countries: Austria, Belgium, Bulgaria, Cyprus, Czech Republic, Denmark, Estonia, Finland, France, Germany, Greece, Hungary, Italy, Latvia, Lithuania, Luxembourg, Malta, Netherlands, Poland, Portugal, Romania, Slovakia, Slovenia, Spain or Sweden.
Invoices are not required for shipping from Ireland to the UK.
Download the Invoice template and instructions.
Collection address postcode
Please check your collection address postcode in the app's options page!
The postcode is used to determine if the collection address is in the Northern Ireland of not. The shipments out of Northern Ireland going to UK will not be required to provide customs information.
We consider that all postcodes starting with "BT" are in Northern Ireland.
Back to DPD app page