DPD Integration for Shopify
We are offering Shopify integration with DPD, one of the top 3 courier companies in Romania.
Our integration app is able to automate the process of generating tracking numbers, keeping the customers up to date with the status of the delivery and close the fulfillment on successful delivery.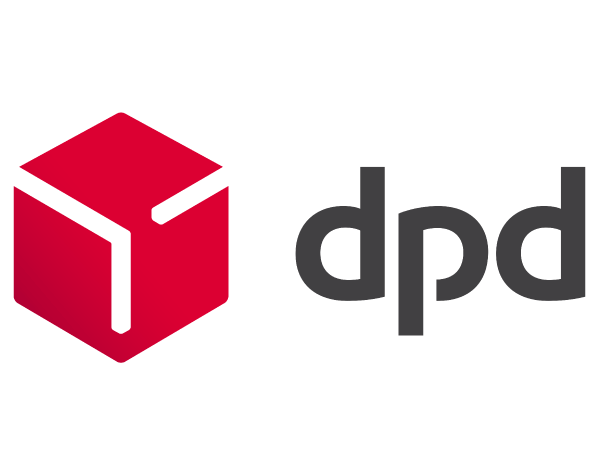 The integration module also provides functionality to set the fulfillment service provider for products, in bulk, right from the Products admin page.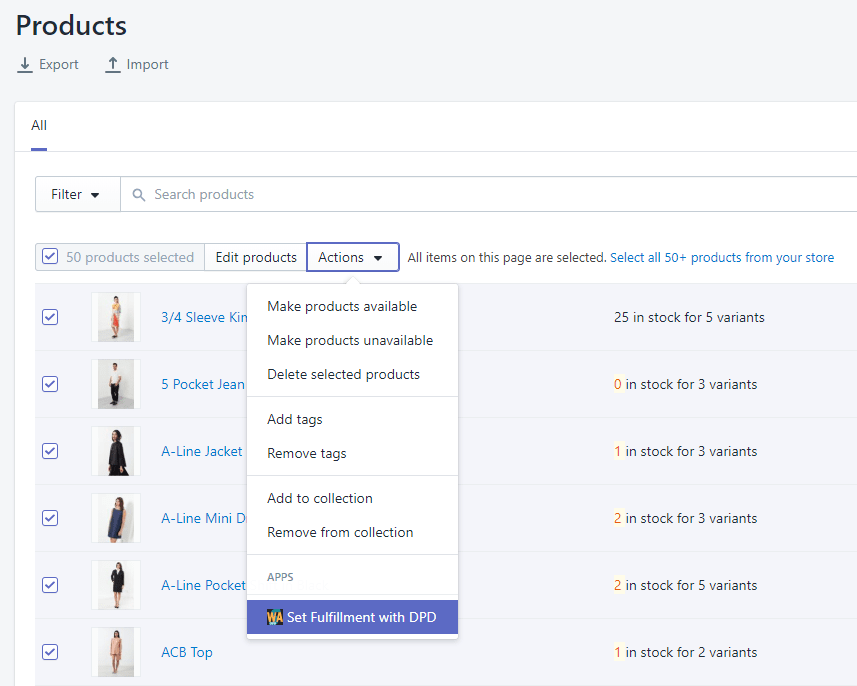 Options
You can configure how the application works and make it suit your Shopify store management style.
Default Service Type - It's the service type you have contracted with DPD. It can be found in your contract.
Pickup location - The the city from where you send the packages. When entered it is validated against DPD address database to be a valid city.
Use shipment sender - If checked, the sender information is added to the shipment note.
Sender Client Id - Needed only if Use shipment sender is checked. Identifies you as a DPD customer. This is not the account user name. It can be found in MyDPD going to menu Persoane de contact / Adresa mea.
Sender Phone - Needed only if Use shipment sender is checked. The sender phone number to be added to the shipment note.
Automatic fulfillment - Each time a new order is created by a customer, the system automatically creates a fulfillment request for the items using this fulfillment service and generates an AWB number
Mark cash on delivery orders as 'Paid' when delivered - If an order is using Cash on Delivery payment method, it is marked as 'Paid' when the AWB status is set to Delivered by the carrier.
Enable customer notification - If enabled, notification emails are sent to customers when delivery reaches various states: package on the way, package out for delivery, package delivered. The templates for these notifications can be modified in Settings / Notifications / Shipping.
Installation

Pricing
The pricing is based on how many AWBs are created in a month.
Free
Basic
Standard
Premium
Elite
Monthly price
$0
$5
$10
$15
$20
AWBs included
30
100
250
500
1000
Additional usage rate
*
$0.05
$0.04
$0.03
$0.02
Notes
In case of the Free plan, if the included AWBs are used, no more AWBs can be created until the new billing month begins.
For the paid plans, after the included AWBs are used, the following AWBs are charged with the Aditional usage rate, per AWB.
Benefits
Save the time spent filling AWB forms. Let the app do it for you!
Creates AWBs automatically or manually with one click
Tracks AWB status and updates the shop orders accordingly
Can set orders as Paid when the payment is Cash on Delivery and the package is successfully delivered
Set the fulfillment service on products in bulk
Includes the AWB tracking link in the order status page so that the customer can check the delivery status.
Please read the application's privacy policy here.