DPD Packing slip templates
The DPD Integration for Shopify can print packing slips either using one of the predefined templates or with the customizable template using the liquid language.
The app can print packing slips for your orders in bulk or individually.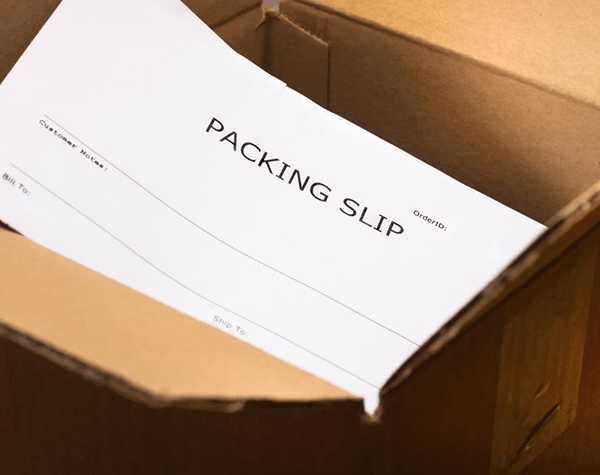 Predefined templates
The predefined templates allow you to translate static texts from the template, to add a text at the end of the page or to add a logo image.
The design of the page cannot be changed and you have four different designs available.
They are very easy to setup and use. No coding is necessary. With only few clicks you are ready to print packing slips for your orders.
The customizable template
If you need more flexibility, you can use the liquid based template.
The default liquid template provided by the app has the same design as the Shopify packing slip, to ease the transition from Shopify to the app's packing slip.
The app offers few more customization options, like printing barcodes on the packing slip, which can be used to find the order in Shopify (see the scanning feature).
The customization page features a liquid editor for changing the template:

The list of liquid variables which can be used in the template are also displayed in the customization page.
Of course, you can change the design entirely. One popular design we have as a predefined template is the Mini template, which fits on a 4 inch wide page, so it can be printed on thermal printer labels.
It looks like this: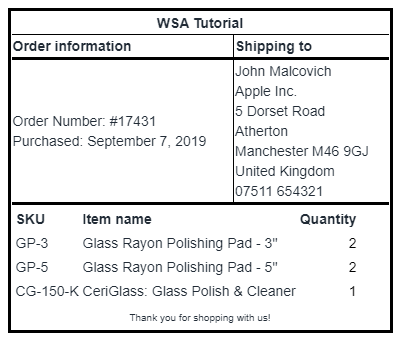 Our customers requested to have this design as a customizable template too, so it can be changed.
You can download the customizable Mini template here.
Go to the DPD app page