DPD UK - Customs information
If you ship your products internationally, outside European Union, with DPD, customs data needs to be attached to the shipment documentation.
Starting January 1st 2021, due to BREXIT, all shipments going outside UK will require customs information.
If available, this data is sent to DPD UK automatically by DPD Integration app.
The following data needs to be configured in the DPD Integration app and in Shopify.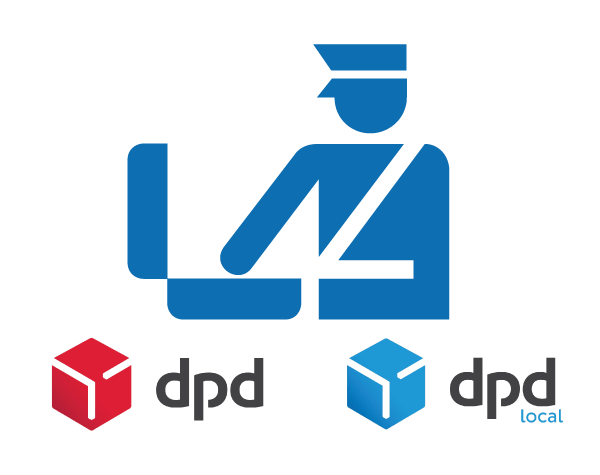 Your company EORI number
This needs to be saved in the DPD Integration app, in the Options section: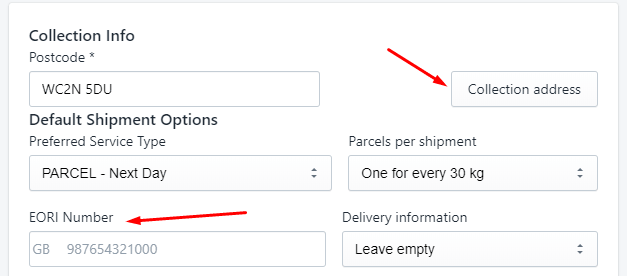 This is only needed if you export your products.
If you need an EORI number, this is a good starting point.
You can learn more about the EORI number here.
Harmonized System Codes and Country of Origin
All products shipped across customs boundaries need to have the HS code and Country of Origin filled in Shopify.
This can be edited in Shopify admin, in the product details page.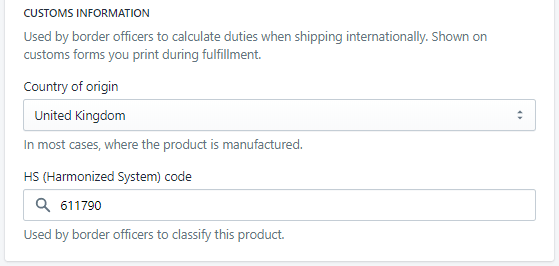 It can also be edited in the product bulk editor from Shopify. Also, it is worth noting that in the product page you can only add 6 digit HS codes.
DPD requires 8 digit HS codes. If your product has only a 6 digit code configured, the app will extend it to 8 digits automatically.
You can add country or region of origin and Harmonized System (HS) codes to your products from your Shopify admin.
Learn more about HS codes from the World Customs Organization.
Check the Shipping mappings
The codes for DPD services to ship internationally were updated.
If you used our app's Shipping method mapping feature, please check the mappings to make sure the codes are correct.
The available DPD Services for shipping internationally are:
DPD CLASSIC By Road
DPD EXPRESS by AIR
DPD CLASSIC by AIR
DPD Direct
Invoicing
Please be aware that invoicing details are required too, and it will be automatically attached to the DPD shipment.
The total order value and the billing address of your customers will be part of the shipping document.
The shipper address in the invoice is the collection address configured as showed below.
Collection Address
Detailed address for the collection point. The address data is pre-filled with your Store address, but you can set a different address in the DPD Integration app - click the Collection address button on the Options panel.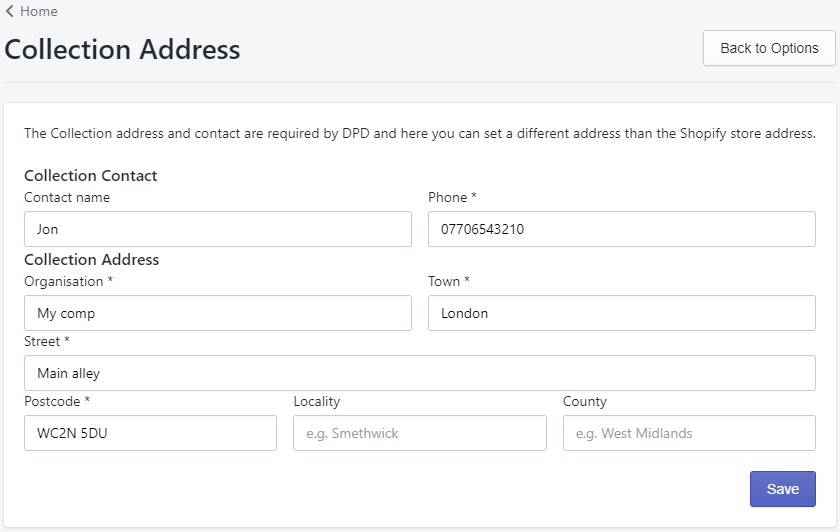 Please be aware that the maximum length for the telephone number is of 15 characters. This a limit on the DPD side.
Back to DPD app page