FanCourier Integration
We are offering Shopify integration with the leading courier service in Romania, FanCourier.
Our integration app is able to automate the process of generating tracking numbers, keeping the customers up to date with the status of the delivery and close the fulfillment on successful delivery.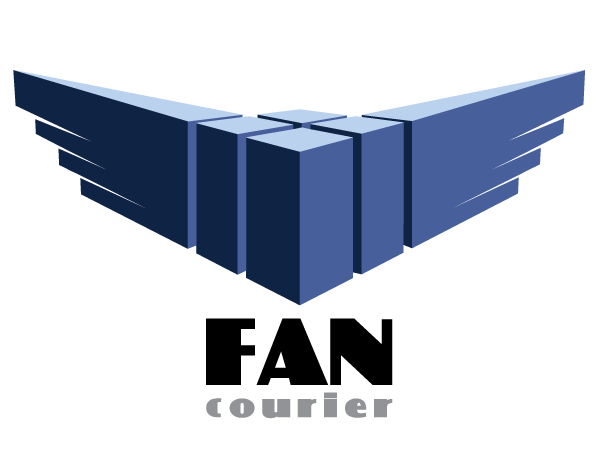 The integration module also provides functionality to set the fulfillment service provider for products, in bulk, right from the Products admin page.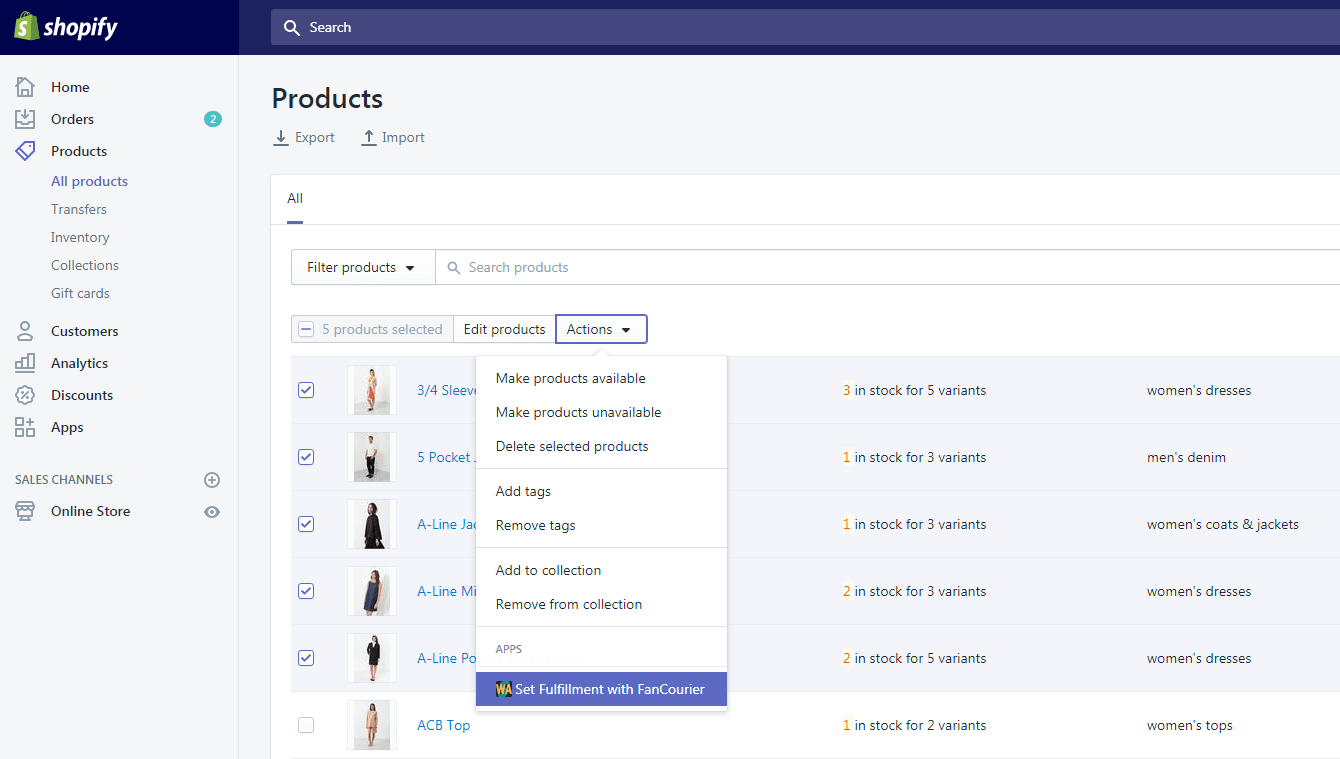 Instalation
The app will be available soon on Shopify App Store.
Until then, you can install it here.
If you want to be notified when the app is released on the App Store, please contact us .
Pricing
The pricing is based on how many AWBs are created in a month.
Free
Basic
Standard
Premium
Elite
Monthly price
$0
$5
$10
$15
$20
AWBs included
30
100
250
500
1000
Additional usage rate
*
$0.05
$0.04
$0.03
$0.02
Notes
In case of the Free plan, if the included AWBs are used, no more AWBs can be created until the new billing month begins.
For the paid plans, after the included AWBs are used, the following AWBs are charged with the Aditional usage rate, per AWB.
Features
Save the time spent filling AWB forms. Let the app do it for you!
Creates AWBs automatically or manually with one click
Tracks AWB status and updates the shop orders accordingly
Can set orders as Paid when the payment is Cash on Delivery and the package is successfully delivered
Set the fulfillment service on products in bulk
Includes the AWB tracking link in the order status page so that the customer can check the delivery status.
The integration uses the "Cont Colector" service of FanCourier
Please read the application's privacy policy here.